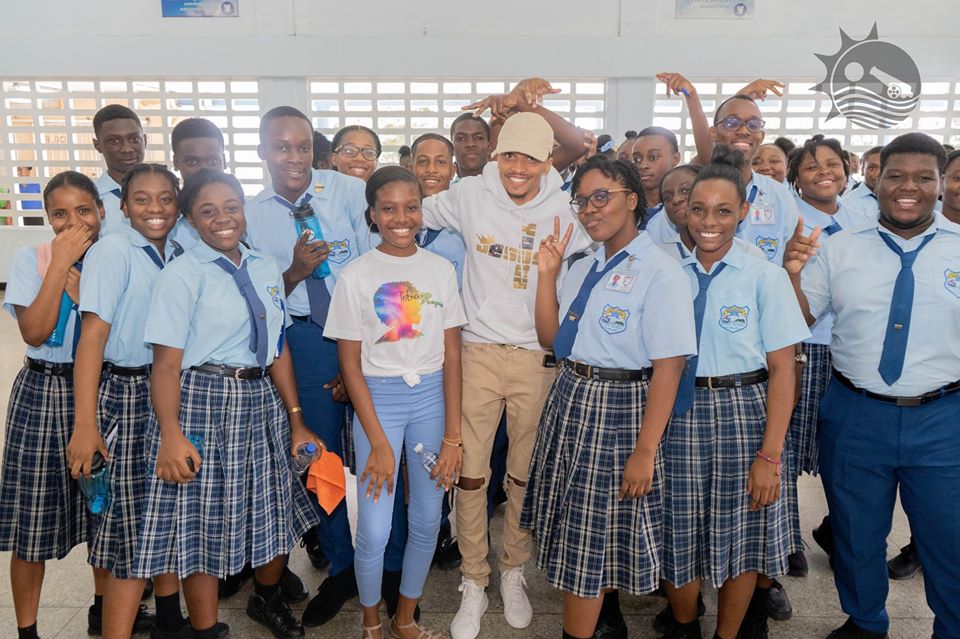 The Division of Tourism, Culture and Transportation held its Youth Tourism Caravan on November 27th.
The Caravan was created to raise tourism awareness among the island's primary and secondary school students.
As part of the initiative, Junior Secretary of Tourism Kayleigh Lewis, spoke to her peers about tourism. "I want to pursue a career in political science and international relations," Lewis told a group of Speyside High School students.
Lewis added, "I want to encourage you all to do something that you love. If you do what you love you will never work a day of your life."
During her talk, Lewis encouraged students to find entrepreneurial opportunities in the tourism sector, whether it was dancing, taking photos, or drumming.
There was also an entertainment segment by gospel sensation Jaron Nurse. The Caravan was held under the theme "Strengthening Our Youth Tourism Platform through Education, Awareness and Social Initiatives."
It was hosted by the Division as part of its 2019 Caribbean Tourism Month activities.