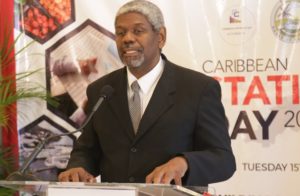 Whether it's counting the number of tourist arrivals, measuring the amount of rainfall from one year to the next or recording the Secondary Entrance Assessment (SEA) results, statistics matter.
Tobago recently commemorated Caribbean Statistics Day with a national seminar and THA Chief Secretary Hon. Kelvin Charles said the event demonstrated the Caribbean's desire for better collection and dissemination of reliable statistics.
He said statistics show "our willingness as a regional people towards being more informed and strategic."
Charles explained why Tobago hosted the event for the first time.
"In taking the initiative to host the Caribbean Statistics Day Seminar, the THA aims to provide a forum where various stakeholders can connect and exchange ideas and information concerning this vital discipline," he said.