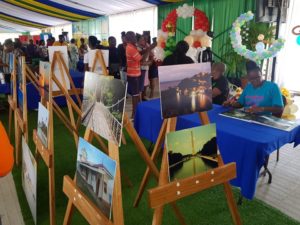 After 6 months of tutelage, 1,372 persons successfully graduated from the 2019 cycle of the Vocational Skills Training Programme, hosted by the Division of Community Development, Enterprise Development and Labour.
The Division's Secretary, Marslyn Melville-Jack, congratulated the graduands and advised that, "Passion, creativity and resilience are the most crucial skills in business."
The annual programme saw a total of 79 classes being conducted across Tobago in 29 skilled areas.
THA Chief Secretary Hon. Kelvin Charles said, "I am heartened to see so many people graduating from the programme this year. The realignment of this Division was done to create an environment for the development of a robust private sector."
The Graduation Ceremony was held on Wednesday, 23rd October at the Parade Grounds amidst graduands and tutors, being recognized in the areas of Culinary Arts, Electrical Installation, Garment Construction, Digital Photography and Masonry, among others.