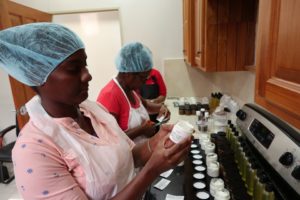 The Unemployment Relief Programme (URP) Tobago reiterates its commitment to serve as an institution that fosters an environment of opportunity, fairness and inclusiveness for all participants.
The programme has provided countless opportunities for growth, through skills training in agriculture, agro-processing, entrepreneurship, and literacy. Additionally, via the Construction Certification Training Programme, three participants have been certified as electricians and/or plumbers and have transitioned into the daily-rated cadre under the Maintenance Unit.
Importantly, management has approved an upgrade of remuneration packages and URP Tobago remains committed to providing value to the people of Tobago in the delivery of its mandate.
The programme falls under the Division of Infrastructure, Quarries and the Environment (DIQE).