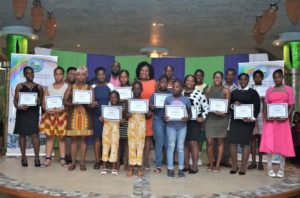 Y-Zone classes, hosted by the Division of Community Development, Enterprise Development, and Labour, are in full swing.
The classes offer Tobago residents an opportunity to gain a valuable skill that both enhances the quality of their life and increases the possibility of them monetizing the skillset.
A few more spaces are available for the following Y-Zone Programmes: Basic small appliance repairs at the Calder Hall Y-Zone, Introduction to sleepwear and lingerie construction at the Mt. Pleasant Y-Zone, Introduction to Barbering at the Plymouth Y-Zone and Agriculture (Grow Box) at the Plymouth Y-Zone.
The Y-Zone Programme is open to participants up to age 25 years. Persons who are interested in adding to their skillset can contact the Division at 639-4818 ext. 3006.