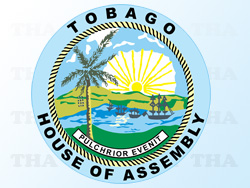 Chief Secretary Orville London has invited the leaders of the three political parties who attended their first meeting on January 7 to a second meeting on Tuesday 18th March 2014 to discuss "a collaborative approach to Tobago's continuing struggle for the level of autonomy befitting an equal partner in the Sovereign Democratic State of Trinidad and Tobago".
The Chief Secretary has written Ashworth Jack of the Tobago Organisation of the People (TOP), Hochoy Charles of the Tobago Platform of Truth (TPT) and Neil Wilson, Chairman of the Tobago Council of the People's National Movement (PNM) to the second meeting to be held at the Mount Irvine Bay Hotel at 10 a.m. The leaders have been invited along with two representatives.
London reminded the leaders that at their meeting on January 7 it was decided that they meet "within one month to continue the discussions", however efforts to convene this meeting have been unsuccessful. "It is also evident that any further delay could undermine the credibility of the process," he added.
At their last meeting the leaders asserted that with respect to full autonomy for Tobago, the interest and demands of the people must take priority over political and other considerations.
It was also agreed that they had a responsibility to devise strategies and mechanisms to translate the legitimate demands of the people into meaningful reality, and they also agreed that a successful resolution to these troubling and longstanding issues can only be achieved through a united and sustained approach.
It was further agreed that at the second meeting, they were expected to arrive at consensus on the non-negotiable demands, the strategies to translate those demands into meaningful reality and the measures be implemented for the meaningful participation of the churches, youth organisations, business sector, civil society and community groups.