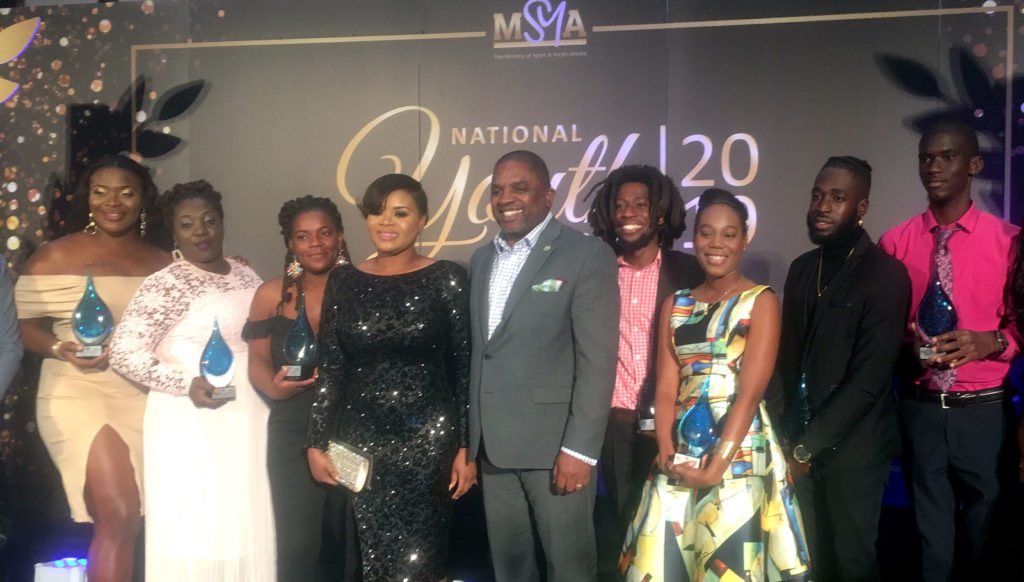 Helping youth, inspiring others and showing leadership.
These are the qualities that led to seven Tobagonians being recognised at the National Youth Awards 2019.
Awards were given to these young leaders whose actions have strengthened their communities, made a positive impact on their sphere of influence, and otherwise contributed to Trinidad and Tobago's development.
The achievers were Omari Cox (Agriculture), Shaquille Sylvester (Communication and Media), Treverra James (Education), Abeni Taylor (Entrepreneurship), Fanta Pierre-Sandy (Most Dedicated Youth Mentor), the Charlotteville Police Youth Club (Most Improved Youth Group) and Xavier Edwardz (Positive Youth Message Through Music).
Here, the award recipients encourage other young Tobagonians.
Awardee Shaquille Sylvester said his idea to create innovative Facebook videos was initially dismissed by others.
" 'The StoriTyme' sat there on my computer for a whole year until 2018 Emancipation morning. It was put down when I first had the idea. Share your message because it helps others. This award makes me think that things I wanted to do I should've done years ago."
Bishops High School student and peer tutor Treverra James said her sister educated her on the importance of helping others.
"At the Signal Hill Youth Centre, I started helping primary school students with math and other subjects. Teaching them has helped me learn as well. There are benefits to helping others, including watching them advance further."
Leader of the Charlotteville Police Youth Club, Rheanne Moore called the achievement win an exceptional experience for a once defunct organisation.
"I revitalised the club on October 17, 2013. To bring a club from nothing to a level where we're recognised nationally, it's an exceptional feeling."
Musician Xavier Edwardz summarised what he wanted Tobago's young people to take away from him and fellow award recipients.
"Anything is possible. You have to overcome your self-doubt and trust your feelings to point you in the direction of your purpose."
Farmer Omari Cox indicated that youths can have success without pursuing traditional careers such as becoming a doctor or lawyer.
"I love eating salads and my dad gave me a bed to start off planting lettuce. I love agriculture and eventually, I'll like to distribute packaged lettuce nationally."
Youth mentor Fanta Pierre-Sandy acknowledged that being recognised for speaking to youths about sexual and reproductive health was humbling.
"I create a safe space for youth to express themselves and communicate, while providing the correct information. I didn't anticipate winning an award."
Self-titled "edupreneur" Abeni Taylor strongly encouraged Tobago's young people to pursue some form of entrepreneurship.
"I feel blessed and more than accomplished, whether or not I got an award, because I see the growth in other persons and they make me feel appreciated. You can work really hard and fail, but use the failure as fuel to continue going."
The National Youth Awards is an initiative of the Ministry of Sport and Youth Affairs, created to reward young citizens for their social contributions. The event was held on September 28th at the Hilton Trinidad and Conference Centre.