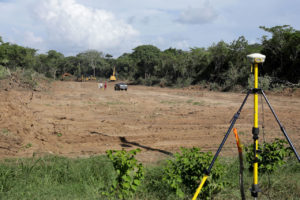 The Tobago House of Assembly is now in receipt of the Certificate of Environmental Clearance (CEC) from the Environmental Management Authority, which authorises the THA to commence development works on lands at Shirvan and COVE Developments. The THA began clearing lands at both Shirvan and COVE Developments on Friday 4th October, 2019.  The lands will be made available for purchase by residents affected by the construction of a terminal and related works, at the ANR Robinson International Airport.  
In an effort to ease the burden on residents who have to be relocated as a result of the planned airport expansion, the Tobago House of Assembly will be selling lands to the residents at rates significantly lower than market value.  Lands at Shirvan Development (Residential) will be sold at $20 – $30 per square foot, while lands at COVE (Commercial) will be sold at $45 per square foot.  The THA will make available 12.5 acres of ultra-prime lands at Shirvan Development and 30 acres of ultra-prime lands at COVE Development.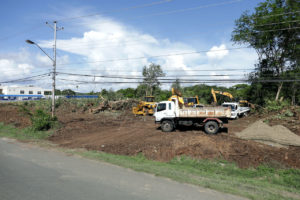 Chief Secretary Hon. Kelvin Charles says that while the affected residents have the option of purchasing THA owned lands, residents are also entitled to source alternative land and property on the private market.  Mr. Charles also notes that the THA will provide a few pre-approved house designs for the residents, which will make their home construction process simpler.
Chief Secretary Charles emphasises that the THA is committed to ensure that the affected residents are treated fairly and equitably during this period of transition.