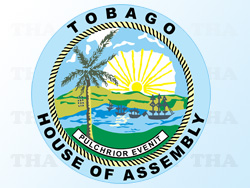 The 200-roomVanguard Resort and Spa, formerly Hilton Tobago is now Magdalena Grand Beach Resort and effective August 1 the new operator is efm Hospitality.
Evolving TecKnologies and Enterprise Development Company Limited (eTecK) announced this on Monday (15th August 2011) in a media statement released at a VHL Opening Strategy held at the Scarborough Ballroom of the resort.
eTecK is responsible for providing project management services for Vanguard Hotel Limited (VHL) and is overseeing, together with the operator, the opening of the new four-star hotel in November.
During the ceremony, Trade and Industry Minister Stephen Cadiz said the hotel was important to Tobago's tourism sector, adding that Government was fully committed to the tourism industry and had secured funding approval of US$25M for the refurbishment and upgrade of the hotel.
"Government continues to work with stakeholders to make travel into Tobago easier and more welcoming as an international destination," he said.
eTecK's President Kelvin Mahabir said the name "La Magdalena" represented the original name given to the island of Tobago. "The selection of the name seem only fitting since it captures the magic of old world heritage combined with the exotic charms of the new World and is steeped in rich tradition, history and signifies the majestic beauty of Tobago in its natural and purest form," he said.