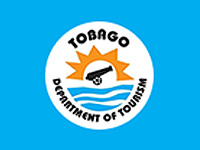 International visitor arrivals to Tobago increased by 12.5 per cent and 11.4 per cent in May and June respectively.
However, according to Senior Adviser to the THA Secretary of Tourism and Transportation Neil Wilson there was a shortfall of 141 arrivals in international passengers due to the suspension of daily flights by LIAT, about the same amount the airline brought in on a monthly basis.
Wilson who was speaking at a media conference following the monthly meeting of the Tourism Standing Committee at the Blue Haven Hotel on Monday disclosed that Caribbean Airlines brought in 38,263 passengers on the air bridge for the same period. He said the committee did not receive the arrivals by the sea bridge for the period.
He said the Caribbean Airlines once weekly service to New York continued to do "extremely well" with occupancy averaging 70 passengers per flight for June, July and August. "This is extremely good for a new flight," he stressed.
He added that Virgin Atlantic Airlines was ready to introduce its second weekly service from London in December, once the 200-room Magdalena Grand Beach Resort, (formerly Hilton/Vanguard) was ready for occupancy from November 1, as promised by Trade and Industry Minister Stephen Cadiz. The announcement of the new name and new operator, efm Hospitality was made at a media conference on Monday at the property.
Tourism and Transportation Secretary Oswald Williams told reporters that the Tobago House of Assembly (THA) was trying to find a balance between Jet Ski operators and sea bathers to ensure the safety of all persons using the sea. He said Secretary of Agriculture, Marine Affairs, Marketing and the Environment Councillor Gary Melville has been mandated to meet with the operators to ensure that this was achieved.
Williams also disclosed that the Immigration and Customs Divisions have increased their staff at the ANR Robinson International Airport to ease the long wait experienced by international passengers on arrival. He added that the committee agreed to implement a system to monitor the process.
He said security at hotels and guesthouses was of paramount importance and it was agreed that while a system was being put in place to register all properties under the law those already registered will be required to have adequate security for their guests.
Williams said over $9 million worth of "room nights" were earned earlier this year as a result of the £100 rebate on rooms paid for by British holiday makers for a two-week stay and consideration was being given to continue the offer during the "quiet" months of September and October.
Chairman of the Tourism Development Company (TDC) Stanley Beard told reporters that representatives to market Trinidad and Tobago as a tourism destination in Canada, USA, UK, Germany, Scandinavia and India will be announced next week while taught was being given to making a similar appointment in Brazil in the light of the 2014 Football World Cup and the 2016 Olympics to be hosted there. He said consideration was also being given to having Tourism/Cultural Attaches appointed at Embassies.