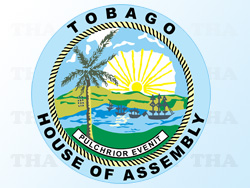 The funeral for Tyrone Crawford will take place on Friday 14th June from 2:00 p.m. at the Calvary Road Deliverance Tabernacle, Four Roads, Bon Accord.
Mr. Crawford will be buried at the Buccoo Public Cemetery. His coffin is being made by the staff of the DIPU's Furniture Workshop.
He was electrocuted at the DIPU's Shaw Park compound on Wednesday 5th June when high tension wires came into contact with a dump truck which he was touching at the time.
Investigations are continuing by the DIPU's Safety Officer, the Scarborough Police and the Trinidad and Tobago Electricity Commission.
TTEC officials have since moved the said high tension wires.