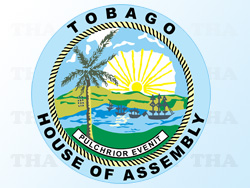 Prime Minister Kamla Persad-Bissessar has agreed to meet Chief Secretary Orville London to discuss the process for the granting of Internal Self Governance to Tobago and other issues of national interest.
London had written the Prime Minister requesting an urgent meeting to discuss the issue and in her response she noted that many of the items outlined in his proposed agenda needed to be addressed immediately. She asked that he contact her office to arrange a meeting at a mutually convenient date and time.
Besides the issue of self governance to Tobago the other items he wanted discussed included a review of the relationship between Ministers of Government and Secretaries in the Assembly; funding for the housing programme in Tobago; THA representation on relevant national boards and committees; quarterly "non-crisis" meetings between the Prime Minister and himself; and central government collaboration in the revitalisation of the Tobago economy.
London told Wednesday's post Executive Council media briefing that it was heartening the Prime Minister would have responded to his letter specifically mentioning the granting of self governance to Tobago. He recalled that at their last meeting in February he had recommended a process that he thought would bring some kind of closure to the issue and allow them to finally have a bill that when it goes to parliament there would be some kind of resolution. "I am hoping that we would be able to further this particular issue and these discussions would take place sooner rather than later," he said.
The Chief Secretary is also hoping to meet with National Security Minister Senator Emmanuel George at a Fire Service passing out parade on Saturday to firm up arrangements for a meeting with National Security units and representatives of the Assembly to discuss very important security issues affecting Tobago.
George has already indicated his willingness to meet London after discussions with the Acting Commissioner of Police Stephen Williams.