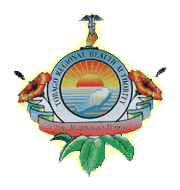 The Tobago Regional Health Authority (TRHA) would like to express its sincerest condolences to the family of Baby Danilo Duke, who passed away at the Scarborough General Hospital's, Accident & Emergency (A&E) Department on June 3, 2013.
The TRHA would also like to advise, that an investigation is currently under way into the circumstances surrounding the death of two-month-old Danilo and every effort will be made to complete this investigation in the shortest possible time.
An autopsy was performed yesterday (June 5, 2013) and the results have been passed on to the family and the investigating team.
The death of a child is an adverse event no one wishes to experience, especially when all attempts are made to prevent it. It is standard operating procedure that all cases of death occurring at the hospital are investigated and the actions taken by staff reviewed. The public is assured that such investigations are currently underway in an effort to improve service delivery and maintain transparency.
The management and staff of the TRHA again extend sincere condolences to the family at this time. We are also committed to providing any needed emotional support during this time of grief.