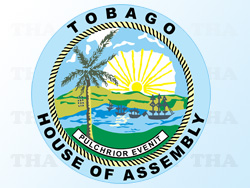 The Department of Natural Resources and Fisheries of the Division of Agriculture, Marine Affairs, Marketing and the Environment will be hosting its 10th Annual Commercial Fishing Tournament.
This year's tournament will take place on Wednesday 12th and Thursday 13th June 2013; and it will run from 5:00am to 6:00pm
The tournament is open to all commercial fishing vessels registered with the Department of Marine Resources and Fisheries, bearing a TFT number and vessel name that is visibly displayed on both sides of the vessel.
This fishing tournament will be held at five fish landing sites around Tobago which include Charlotteville, Belle Garden, Parlatuvier, Mt. Irvine and Pigeon Point. It is estimated that One Hundred (100) registered commercial fishing pirogues will participate in the much anticipated tournament.
Registration to participate in the tournament is currently open, but will be closed on Tuesday, June 11th 2013 at 4:00pm.
Registration cost per fisher is $500.00.
Two participants are allowed per vessel and all participants must wear life jackets.
All fish must be gutted, blood lines removed and washed before being brought to the weighing station no later than 6:00pm.
Target species for individual prizes are Barracuda, Billfish (all), Cavalli, Dolphin Fish, Grouper, Kingfish, Snapper, Tuna and Wahoo.
Fishing Tournament 2013 Prizes are as follows:
1st Prize – 4×4 Pickup
2nd Prize – 27ft Pirogue & 55hp O/B Engine
3rd Prize- 24ft Pirogue & 40 O/B Engine
Other winners will receive cash and other prizes.
Media are invited to cover these events.
For further information contact the Department of Marine Resources and Fisheries at 639-4354.