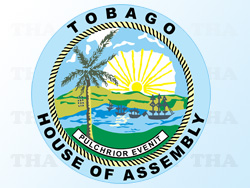 A labourer was electrocuted on the compound of the Division of Infrastructure and Public Utilities at Shaw Park at around 7:30 this morning.
Initial investigations reveal that thirty four (34) year old Tyrone Crawford was standing with his hand touching the wing mirror of a dump truck while the driver, who was sitting in the cab, raised the tray of the truck. The tray apparently came into contact with an electrical live wire and Mr. Crawford was thrown to the ground. He was assisted by his colleagues who called emergency services and he was taken to the Scarborough General Hospital at Signal Hill. However Mr. Crawford was pronounced dead on arrival.
An investigation has been launched by the DIPU's Safety Officer and counselling is being provided to Mr. Crawford's family and colleagues by the Division of Health and Social Services.
Mr. Crawford was employed at the DIPU as a lorry loader for the past twelve (12) years and the Division of infrastructure and Public Utilities is offering its deepest condolences to Mr. Crawford's family and officials will meet with them to discuss assistance with funeral arrangements.
Mr. Crawford lived at Canaan and was the father of two children.