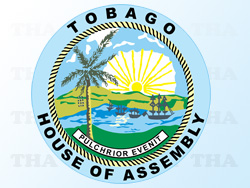 Three Divisions of the Tobago House of Assembly (THA) have come together to stage a "Tobago Weekend" starting on Friday (11th October 2013) with the opening of "Health Heritage Month."
This event will be held from 10 a.m. to 4 p.m. at the Cyd Gray Stadium in Roxborough.
Secretary of Community Development and Culture Councillor Denise Tsoiafatt-Angus told Wednesday's post Executive Council media briefing that there will be a number of health screenings, aerobic burnouts and other activities that contribute to the health of people.
She added: "After seeing about our health is in the right place we then go to Black Rock on Saturday for the Folk Fiesta at the Katzenjammers Pan Theatre."
Tsoiafatt-Angus said this year the Fiesta has taken on a different look in an effort to encourage more persons to participate. She said spectators will be encouraged to participate in the activities which run from 2 p.m. to 6 p.m. It will be about entertainment, fun, education and teaching persons as the performances are staged.
In addition, she said there will be a full culinary experience for persons who attend to try an array of dishes and condiments.
The "Tobago Weekend" ends on Sunday with the annual Blue Food Festival which takes place at the Bloody Recreation Ground. There will also be a wide variety of dishes and entertainment.
The three days are being coordinated by the Divisions of Health and Social Services, Tourism and Transportation and Community Development and Culture.