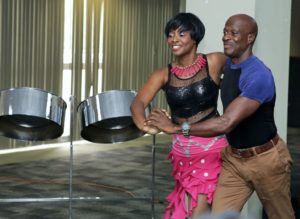 The Tobago Schools' Arts Festival was launched on Tuesday, June 4th, 2019 at the Victor E. Bruce Financial Complex, Scarborough.
The festival is an initiative of the Multi-Cultural Unit within the Division of Education, Innovation and Energy to utilise cultural arts to spearhead social change, emerging industries and cultural transitioning.
The festival provides a forum that enables Tobago students to gain cultural experiences that will assist in their holistic development. Under the theme 'Winston Bailey Dr.— the Shadow: An Ode to His Creative Genius', the festival will showcase works of the cultural icon.
39 Early Childhood Care and Education (ECCE), primary, and secondary schools will compete to be cultural champions in genres and categories within the performing arts, including dance, song, music and drama. Competition preliminaries will be held from June 7th to 18th with the finale on July 2nd.
The preliminaries will be held at different centres throughout the island.