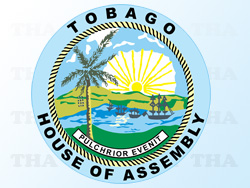 Entrepreneurs in Tobago will benefit from increased funding as the island continues to support the expansion of its business sector.
The Division of Finance and Enterprise Development's Business Development Unit (BDU) is planning to increase the funding available to successful applicants from $250,000 to $500,000 from April, according to Secretary of Finance and Enterprise Development, Assemblyman Joel Jack.
Jack was speaking at Wednesday's (March 18) weekly post Executive Council media briefing at the Administrative Complex, Calder Hall.
The Finance Secretary also revealed that $25M has been reserved via the Venture Capital Equity Fund Limited (VCEFL) to assist businesses seeking to expand. Seven applications for funding are currently being review by the Fund's committee.
The Executive Council has also approved $2 million to support two local enterprises through the fund, which Jack said "aims to strengthen qualified new and early-stage enterprises in public and private sector arrangements".
"Having also identified gaps in funding for enterprise development, the Executive Council will also be asked to consider a new model for financing these businesses," he added.
This, Jack said, will aid businesses who need support but are overqualified for programmes administered by the BDU.
He said the BDU is also looking at providing specialised funding for the agricultural sector and incentives for farmers and agro-processors in order to stimulate business in these areas. A proposal for this will be submitted to the Executive Council next month.
Further the THA will collaborate with the Caribbean Local Economic Development Project (Cariled), and the Tobago Agro-Processors Association to help agricultural producers increase sales.
Jack also announced that the Division will be working together with Divisions and other stakeholders of the Assembly to ensure their finances are efficiently managed. This is even more critical, he explained, due to the current local political climate and the economic uncertainty caused by falling global oil prices.