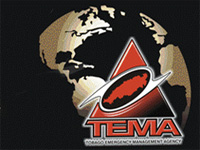 The Tobago Emergency Management Agency (TEMA) wishes to advise the general public that Exercise Dark Storm, takes place in Tobago on National Emergency Exercise Day (NEED), from Wednesday, 25 March. The exercise will simulate the adverse effects of an earthquake that is followed by a tsunami. The public is therefore advised of the following:
The exercise will take place on March 25th between the hours of 8 a.m. and 4 p.m.
It will target Southwest Tobago.
A number of emergency services agencies will be involved in the exercise, including Law Enforcement, the Health sector, and the Protective Services.
The exercise will test Tobago's emergency early warning and mass notification systems.
This annual exercise is designed to assess the national response capability of Trinidad and Tobago.