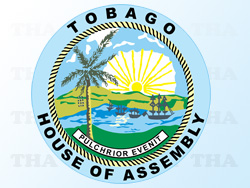 Tobago Library Services will now help to develop the information skills curriculum for Tobago's schools.
This will teach children how to use the computer technology and internet to get the best out of the library services on offer, both at schools and at the facility.
This was stated by Secretary for the Division of Education, Youth Affairs and Sport (DEYAS), Huey Cadette, on Wednesday (March 18, 2015) during the post Executive Council media briefing at the Administrative Complex, Calder Hall.
The Tobago House of Assembly (THA)—through DEYAS—and the National Library and Information System Authority (NALIS) signed a Memorandum of Understanding (MOU) last month. The MOU outlined several guidelines for an ongoing relationship between NALIS and the THA in managing the operations of library services in Tobago. This will ensure the Library maintains high standards in serving the public.
"(NALIS) of course will assist us in providing consultancy services to the THA for the development of the curricula in information skills for primary and secondary schools," Cadette said.
Cadette explained that information skills are also intended to help generate interest in library services among young children.
Among the services that Tobago Library Services and NALIS will collaborate on are: coordinating the recruitment of library staff for the Tobago Library Services; facilitating the training of library staff; and providing support for other libraries under the ambit of the THA. These include libraries at schools, community libraries and at those other agencies, such as the Chamber of the THA.
NALIS will also assist in providing guidelines and establishing standards for the efficient operation of the Tobago Library Services, and collaborate with the THA to manage the human resources of Tobago's libraries.