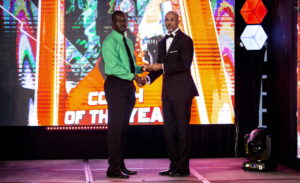 The Tobago House of Assembly (THA) 2019 Sports Awards will take place on February 6, 2020 at the Magdalena Grand Beach and Golf Resort.
Tobago's top sporting performers who have demonstrated excellence in their respective fields will be recognised at the annual event. The ceremony celebrates the outstanding contributions of Tobago's athletes, sporting organisations and sports administrators, within the period December 1, 2018 to November 30th, 2019.
Themed "Origins…Reigniting the Flame," the awards will be streamed live on the Division of Sport and Youth Affairs Facebook page.
The event will honour Eric Hovell and Ignatius Trim as Sport Icons.