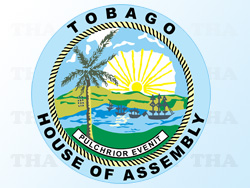 The Tobago House of Assembly (THA) has again come to the rescue of a sporting organisation which was reportedly promised financial support by the Ministry of Sport for an international event in 2011.
The THA Executive Council on Wednesday agreed to provide $501,000 to the Trinbago Wheelers Cycling Club which staged the Tobago International Cycling Classic in 2010 and 2011. The Sport Ministry reneged on its commitment to provide support for both years. The club commissioned the international sporting network, ESPN to televise the 2011 classic as a result of the commitment of the Minister of Sport Anil Roberts and the Minister in the Ministry of Finance Dr Delmon Baker. The two had also made a commitment to provide $150,000 towards the 2010 classic.
In disclosing this Tourism and Transportation Secretary Oswald Williams said the Ministry and the Tourism Development Company had also reneged on their commitment to provide $528,000 to the Tobago Junior Golf Academy International Golf Tournament earlier this year.
William said it had become a trend since May 2010 for the Sport Ministry to promise funding and then renege on it, adding that it appeared the Ministry has now withdrawn its support for sporting activities in Tobago. In fact he pointed out that Minister Roberts in a letter to the cycling classic chairman Jeffrey Charles made it clear that the event was an annual one that was staged in Tobago and therefore it was the Tobago House of Assembly that should be approached for assistance for this project.
The Tourism Secretary said this was of concern to the THA and can contribute to the destruction of the tourism sector in Tobago, adding that the Assembly had no choice but to pay the Ministry's contribution.