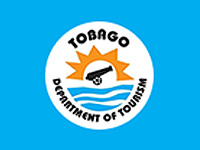 The Chief Secretary of the Tobago House of Assembly Mr. Orville London will tomorrow Monday November 24th 2014 meet with the Acting Commissioner of Police Mr. Stephen Williams and the Assistant Commissioner of Police (Tobago) Brian Headley to discuss the unfortunate killing of two German citizens.
Mr. London extends his deepest sympathies and condolences to the family and friends of family of Hubertus and Birgid Keil and his prayers and thoughts, and that of the people of Tobago, are with the family in this time of grief.
The Chief Secretary has been in touch with the law enforcement agencies and has been assured that everything is being done to vigorously investigate this incident and bring the perpetrators to justice.
The Police have indicated the following:
Several persons have been interviewed and statements are being recorded
German Embassy representative, Frank Wunslel, visited Scarborough Police Station and was briefed on the state of the police investigations
All leads are being pursued and additional support from several special units in Trinidad have been deployed to strengthen the investigation process
On Monday 24th November, two Hotline numbers will be established with any information that can lead to an arrest. In the interim, the following numbers can be used 635-1649 or 639-2515.
Mr. London said, "This incident must be condemned in the strongest possible way and while Tobago is a safe place for both locals and visitors there is no doubt that this incident shows there are some among us who have no regard for people's lives. In those circumstances the law enforcement agencies and the judicial process must ensure that those people are made to pay for their crime and greater effort made to ensure that the vast majority of law abiding citizens are protected from the deviant few."
Tobago's already low crime rate had seen a drop in serious incidents over the past year. Crimes against visitors have dropped by 69 per cent in Tobago in the past year as part of a 39 per cent reduction in serious crimes on the island.
Increased use of Closed Circuit Television (CCTV) Surveillance and a strengthened Command Centre at the Coast Guard Compound in Scarborough has been part of a renewed security effort. The new strategy has also helped increase the incidences of crime detection.
The THA will contact the relatives of the Keil with a view to offering whatever necessary support in their time of bereavement.