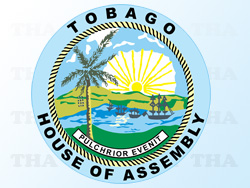 Chief Secretary Orville London has stated that Crime Stoppers have posted a $100,000 reward for the capture and prosecution of the perpetrators of the brutal murder of a German couple over the weekend.
The Chief Secretary added that various entities were likely to add to this in the coming weeks.
The two have been identified as Hubertus Keil, 74, and his wife Birgid Keil, 71, whose bodies were discovered on the beach at Bacolet Bay on the outskirts of Scarborough.
At a media conference on Monday (24th November 2014) London expressed condolences to the friends and family of the Keils who have been annual long-stay visitors to the island for the past 15 years. They were staying at Bacolet Crescent not far from the bay, where their bodies were found.
He added: "This heinous crime is not indicative to the Tobago environment nor is it indicative to the people and it is something that we take very serious and something which we intend to pursue with all the professionalism and all the rigour we can for the next couple weeks until it is resolved and the perpetrators are held and brought to justice."
London said the THA, Police and the private sector decided at a meeting earlier in the day to take a coordinated approach because "we want to send a powerful signal to all in the national, regional and international communities that this particular situation will be treated at the highest level and the highest priority by the central government, the THA and the police service".
He added that the people of Tobago have a responsibility to collaborate in this process and appealed to them to provide any information they may have about the murders to the Police.
Acting Commissioner of Police Stephen Williams announced that a high-powered team from the various arms of the service has been assigned to investigate the murders because they know of the implications for this in Tobago. He added that the police service has given this assurance and will provide all the necessary resources necessary to ensure that the matter was speedily investigated and not compromised.
Tourism Minister Gerry Hadeed expressed condolences to the Keil family on behalf of the Central Government and pledged his full support in bringing the perpetrators to justice.
President of the Tobago Hotel and Tourism Association Chris James described the incident as shocking and hoped that the investigations would be thorough and completed in a speedy manner.
The Police have set up a 24-hour telephone hotline to receive information from the public. The numbers are 708-9320; 708-9142; or 800-TIPS.