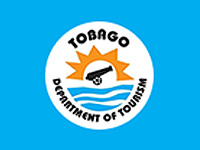 The Tobago House of Assembly condemns in the strongest possible manner the murder of two German nationals Hubertus and Birgid Keil at Bacolet Beach.
Mr and Mrs Keil have been living in Tobago, which they called home, for the last fifteen years and were well known in their community.
Their deaths come as a shock to all of Tobago and the THA because they have occurred at a time when Tobago's already low crime rate has been further reduced in 2014 when compared to 2013.
The THA has been in contact with the Trinidad and Tobago Police Service and has been assured that the Police have already set up a high level team to pursue the investigation with the aim of bringing to justice whoever is responsible for the Keil's deaths.
The THA extends its deepest sympathies to the family and friends of Mr and Mrs Keil.