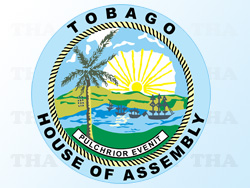 The Tobago House of Assembly (THA) will deliver several projects worth millions of dollars to the people of Tobago this month, starting on Sunday with the commissioning of the refurbished Glen Road Community Centre at 5 p.m.
The Patience Hill Hard Court will be opened on August 14 at 4 p.m., the refurbished Louis D'or Recreation Ground will be opened on August 21 at 3 p.m., the Les Coteaux Earl Childhood Care Centre will be opened on August 24 at 5 p.m. and the Belle Garden Recreational Facilities will be opened on August 28 at 4 p.m.
In addition sidewalks leading to secondary schools will be fully ready for use at the opening of the new school year on September 5.
Meanwhile Community Development and Culture Secretary Tracy Davidson-Celestine disclosed that the Scarborough Community Centre on Bacolet Street has been vacated by her Division and was being refurbished before handing it over to the community.