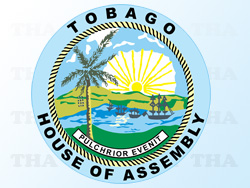 THA Chief Secretary Orville London and his family have returned to the newly rebuilt official residence in Lowlands.
The official Lowlands residence, which was built in the early 1950s had significant structural damage over the years, as well as inadequate space as an official residence. It was originally built as a single family home.
According to Secretary of the Division of Infrastructure and Public Utilities (DIPU) Gary Melville: "The project at first was supposed to be a renovation that would have addressed a number of deficiencies on the property, but when the demolition process started, it was recognised that there were some other structural issues." This he said, expanded the scope of work.
Melville said the initial estimated cost of $1.2 million was increased due to the additional structural work that also included rewiring, plumbing and sewage work and the expansion of living space such as the master bedroom and kitchen. The completed renovations cost $5 million.
"There was a bit of a delay. We'd anticipated for that project to be finished in April, but there were some significant changes to the scope," Melville said during the weekly Post Executive Council media briefing on Wednesday (30 July, 2014).
Repair work on the residence started last November.
Mr London, who moved into the residence last Sunday said: "It's a vast improvement on what existed before. It is now adequate for any Chief Secretary who is likely to occupy it in future."