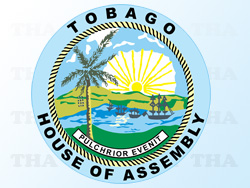 The Tobago House of Assembly (THA) will embark on an island-wide cleanup campaign from Monday in an effort to combat the possible spread of the Chikungunya virus.
The cleanup will include spraying, the clearance of abandoned lots and educating the general public on the spread of the mosquito-borne disease.
Secretary of Health and Social Services Assemblyman Claudia Groome-Duke revealed the island-wide action plan at Thursday's plenary sitting of the Assembly.
She said the cleanup will begin in Charlotteville in the east and extend to Calder Hall in the west from Monday.
Three days later on Thursday the campaign will be carried out from L'Anse Fourmi in the north to Scarborough in the south inclusive of Mt Thomas, Les Coteaux, Arnos Vale, Mt Grace, Idle Wild, Glen Road, Pump Mill and Darell Spring.
On Tuesday August 5 the clean up moves from Bon Accord to Lower Scarborough and Shirvan, Plymouth, Whim inclusive of Buccoo, Bethel, Black Rock, Patience Hill, Signal Hill and Spring Garden.
The secretary told the House she wanted to assure the people of Tobago that the Division is in a heightened state of preparedness as "we intensify an island-wide mosquito eradication campaign to forestall the onset of the Chikungunya virus and Dengue".
She said there is no vaccination for the virus and that the best prevention is clean surroundings. She added that the Public Health Department will also engage people at key Heritage Festival events via a mobile bus. Additional information on Chikungunya and prevention guidelines will be handled by the bus caravan, as part of the on-going awareness campaign.
Groome-Duke urged members of the public to talk to their neighbours, clean up their back yard and communities to destroy the breeding grounds of Aedes Egypti, which transmits the virus.
She said there were five cases of the virus reported in Trinidad and surveillance at ports of entry for people with symptoms of the Chikungunya virus will continue during this peak season.
The symptoms of the illness are high fevers, back pain and joint pain, muscle pain often in the hands and feet, swelling of the joints, rash, nausea, vomiting and redness and/or pain in the eyeballs. New born, elderly and persons with medical conditions such as high blood pressure, diabetes or heart disease are high risk for the mosquito borne virus.
Members of the public seeking further details about Chikungunya, its signs and symptoms, its prevention and treatment can consult with nurses and doctors to receive appropriate information. The office of the Country Medical Officer of Health (CMOH) and the wider public health services department are also available to provide information. The CMOH office can be reached at 639-3751 or 635-1567 (Fax) and the Health Department at 639-6964.