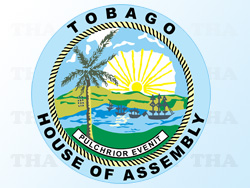 The Secretary of the Division of Finance and Enterprise Development Joel Jack will present the Tobago House of Assembly (THA) budget on June 24, 2013 for the fiscal year 2013/2014. The budget debate will then be held three days later on June 27th.
The Finance Secretary has also indicated that there will be "consultations with various interest groups and various sectors of Tobago society in late May and early June," THA Chief Secretary Orville London said. Consultations will be held with the business sectors, the Chamber of Commerce, Tobago Hospitality Institute, trade and credit unions, young persons, community and church groups and non-government organisations.
"He will not be meeting with each group separately, but they will be put into clusters," London said at yesterday's weekly post Executive Council media briefing. The Finance Secretary will hold about 6 sessions among the various groups.
"It has also been recommended that there should be an open forum where members of the public can come and air their views," London told the media. "I think it is a good idea to meet with as many organisations and units as possible and get as wide a cross section of views as we possibly could."
Regarding the new Secretary, London said he had confidence he "will not only present a good budget, but be able to guide the finances of the Tobago House of Assembly in a manner that we can continue on our forward thrust."
Last year former Finance Secretary Anselm London presented the Assembly's $4.3 billion budget in June of which approximately $ 3 billion was allocated by Parliament for the fiscal year.