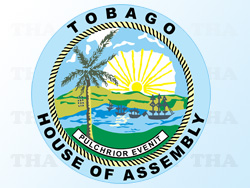 The Tobago House of Assembly (THA) remains committed to close collaboration with the Ministry of National Security in the development and implementation of strategies and programmes to improve the level of security in Tobago.
As a result Chief Secretary Orville London has written newly appointed Minister of National Security Emmanuel George requesting an urgent resumption of the series of meetings between the Ministry and the Assembly at which Tobago security issues were discussed.
The two parties last met in March 2012 and a meeting was scheduled for May 14 2013 by the then Minister Jack Warner who has since resigned. London recalled that this meeting had to be rescheduled but was convinced that in the present circumstances it was necessary that it be convened as a matter of urgency.
In his letter to George, London noted that the Assistant Commissioner of Police (Tobago) Heflin George had indicated that in recent months there has been an increase in serious crime on the island, adding that this trend was particularly alarming, and "we must redouble our effort to ensure that the Tobago environment does not make a mockery of our mantra of Clean, Green, Safe and Serene"
The Chief Secretary also congratulated the Minister on his appointment and pointed out that he was aware that the portfolio will continue to present challenges but hoped that under his stewardship, significant progress will be made in the ongoing battle against the criminal element in the country.