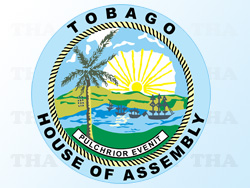 The Tobago House of Assembly (THA) is to employ Special Reserve Police (SRP) officers to patrol the streets of Scarborough and outlying areas in its efforts to keep them free of vendors.
Chief Secretary Orville London said vending in Scarborough and surrounding areas was again becoming a problem and the Assembly was determined to tackle this aggressively and effectively.
He added that recently workers of the Division of Infrastructure and Public Utilities had removed vendors off the streets of Scarborough but hours later they were back. London said the only way this can be stopped was to have patrols.
He said the Executive Council had taken a decision to employ the SRPs with the main responsibility to patrol the streets of Scarborough and outlying areas to ensure that they can move swiftly to either stop or prevent illegal vending on the roadside, pavements and road reserves.
London said it was recognised that coming closer to the Christmas season the problem would become uncontrollable and suggested that persons wishing to vend should do so at the various Malls.
"We believe that the only way by which this can be done is to have people patrolling these areas and prevent this from happening. I just want to advise persons that rather than having to make an investment and set up shop and be frustrated, please don't do it because we are going to move quite aggressively to ensure that we do not allow this exercise to get out of proportion," London said.