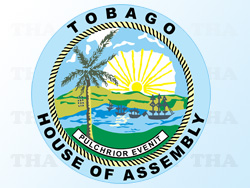 Prime Minister Kamla Persad-Bissessar and THA Chief Secretary Orville London will meet today (Friday 21st 2013) for the second time this year at the Prime Minister's Parliament Office at 3 p.m.
High on the agenda for discussion is the process for the granting of Internal Self Governance to Tobago.
London had written the Prime Minister requesting the meeting to discuss the issue and in her response she noted that many of the items outlined in his proposed agenda needed to be addressed immediately.
Besides the issue of self governance for Tobago the other items he wanted discussed were an update on the review of the relationship between Ministers of Government and Secretaries in the Assembly; funding for the housing programme in Tobago; THA representation on relevant national boards and committees; quarterly "non-crisis" meetings between the Prime Minister and himself; and central government collaboration in the revitalisation of the Tobago economy.
At their last meeting on February 22 London had recommended a process that he thought would bring some kind of closure to the issue of self governance and allow them to finally have a bill that when it goes to parliament there would be some kind of resolution.
Steps have already been taken to have THA representation on the Boards of the Housing Development Corporation and the Tourism Development Company, while discussions on the revitalisation of Tobago's economy moves one step further with a meeting of representatives of the THA, the business sector and Ministers of Central Government at the Magdalena Grand Resort on Sunday.