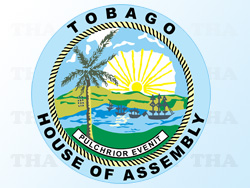 It's always a risk when a senior person falls ill, or someone with a disability suddenly needs emergency care or even when a dangerous domestic violence situation errupts. With this in mind the Tobago House of Assembly introduces its first Emergency Alert System which will allow senior citizens, persons with disabilities, and victims of domestic violence to press a button that sends an instant signal to the 211 emergency call centre in the event of an emergency.
Dr Anslem London, Secretary of the Division of Finance and Enterprise Development, made the announcement at the weekly post executive council's media briefing this week.
Eight hundred persons will take part in the pilot programme, which is meant to save lives. The call centre will alert the relevant authority when a signal for help is received. It is hoped that the new programme will get underway in three months.