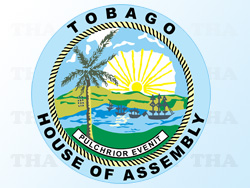 The Tobago public will get to have its say as the THA prepares its economic plans for the next five years.
The Division of Finance and Enterprise Development will hold a public consultation to discuss the Second Comprehensive Economic Development Plan for Tobago for the period 2013-2017. Members of the public are asked to attend the consultation, which will be held at the Mt. Irvine Bay Hotel on Friday, 27 April, 2012.
The economic development of Tobago is being revisited in 2012 because of the changing global dynamics, Finance Secretary Dr Anselm London told reporters at the weekly Executive Council Media Briefing on Wednesday (April 18, 2012).
The Division had several meetings with stakeholders from the public and private sectors, as well as the civil society. These stakeholders were involved in the assessment of Tobago's social and economic progress with regards to the goals set out in the first Comprehensive Economic Development Plan (2006 – 2010). Tobagonians were encouraged to attend the public consultation so that their opinions are integrated into the development of the new plan.
The new Economic Development Plan will include critical areas of Tobago's development and a plan of action for the implementation of essential projects and programmes.
The public can call the Fiscal Policy Unit in the Division of Finance and Enterprise Development at 635- 1984 for more information about the consultation.