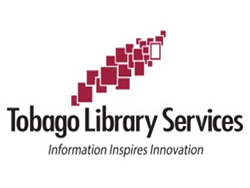 The Secretary, Division of Education, Youth Affairs and Sport, Mr Huey Cadette, has declared that library services at the new Scarborough Library Facility will officially commence on Monday 23rd February 2015. The facility, located on Gardenside Street, Scarborough, will provide services for children, adults and the elderly with dedicated spaces for all.
This announcement was made following a declaration of the official closure of the library's current Signal Hill location, which housed the Scarborough Library while construction of the Gardenside facility was being completed.
This commencement of services is scheduled immediately after the official Commissioning of the Scarborough Library Facility which will take place on the Sunday 22nd February 2015.
Mr Cadette stated that this new, state of the art facility has been designed with the people of Tobago in mind and will serve to meet the leisure, research and developmental needs of persons of all ages and abilities. He reminded Tobagonians of the importance of registering before the official opening and pitched for Tobagonians to visit the library's website and register at their earliest convenience.
When questioned on the state of readiness, Ms Helen Johnson, Librarian III stated that "Many Tobagonians have waited with great expectation and enthusiasm for the opening of this new facility and patrons can be assured that library services at the Scarborough Library Facility will commence on Monday 23rd February 2015."