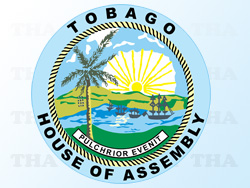 The South-West Fish Facility will be officially commissioned on Monday 16th March, 2015. This facility, located in Pigeon Point, is one of many that the Division of Agriculture, Marine Affairs, Marketing and the Environment, in the Tobago House of Assembly, has constructed in Tobago. The Division has overtime undertaken a series of construction of new fishing facilities and upgrades of some existing ones.
This facility at Pigeon Point is intended to provide the fisher-folk in the South-Western end of the island, with a clean and professional environment to process and sell fish. This is to ensure that a more efficient service is offered, in conditions that are more conducive to good health and safety standards.
The Division remains determined to provide the best accommodations for the fishermen in all the fishing villages across Tobago.