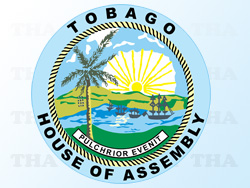 The Division of Settlements and Labour wishes to assure the public that the challenging issues relating to the sewer system at Renaissance of Roxborough Housing Development is currently engaging the attention of the Administrator.
We have carried out lengthy investigations to determine the root cause of the problem. The Administrative and technical staff have been advised that the solution may involve correcting a design flaw.
As a result we have taken two major decisions. In the short-term the Division has decided to bear all the costs of pumping down all sceptic tanks until the long-term solution can take effect.
In the long-term we have decided to engage a Specialist Consultant who is in the process of investigating this problem with an aim of advising on the way forward.
We want to assure the homeowners of Renaissance of Roxborough Housing Development that the Division is working expeditiously on this urgent issue to bring relief in the shortest possible time.
We appreciate the patience exhibited under these challenging circumstances and assure you that we will keep the homeowners updated.