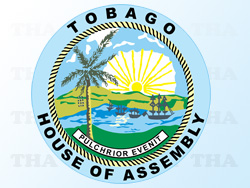 A brand new Mazda (BT50) 4×4 pick-up van is up for grabs at the 2015 Commercial Fishing Tournament put on by the Department of Marine Affairs in the Division of Agriculture, Marine Affairs Marketing and the Environment. The official launch, which takes the form of a caravan, is carded for 9:00AM on Friday 6th and Wednesday 11th February around the island of Tobago.
The caravan will begin at the Scarborough fish depot and proceed east covering all of the fishing districts on that side of the island including Parlatuvier and Castara. On the 11th of February, the Caravan is expected to cover Crown Point to Culloden including Buccoo, Mt. Irvine, Turtle Beach and Plymouth.
This year's tournament officially begins on March 01st 2015 and will culminate with two days of intensive fishing on the 16th and 17th of June 2015. With this newly revised competition, judges will be making impromptu visits to landing sites to conduct judging of the competitors in different categories.
Among the other prizes are 27ft and 24ft Pirogues, both outfitted with outboard engines.
Competitors can register on the days of the caravan and at the Fisheries Department on or before February 20, 2015. For more information please contact the department of fisheries at 639 – 4446 / 4354 or email tgft.workingboats2015@gmail.com