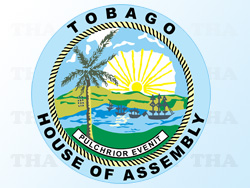 The British Government has reneged on its promise to suspend an increase in the Air Passenger Duty (APD) tax, and has given no assurance of a review. The 8.5 per cent increase as of April 1, 2012, has met with strong opposition from Caribbean tourism industry stakeholders and their UK counterparts, according to THA Tourism and Transportation Secretary Oswald Williams.
Williams reiterated at the post-Executive Council media briefing on Wednesday (14 December, 2012) that the tax was a deterrent to travel and had negatively affected travel to Caribbean destinations from the UK.
He further told reporters that the tax was discriminatory against Caribbean countries in particular. "What is happening is that we have been placed in the third bag where the rates are currently 75 per cent for the economy passengers, and premium and first class passengers paying twice that, £150 per ticket for an adult to travel. Compare that with anywhere in the United States of America where the tax is £60 or £120. They have been placed in a lower bag" he said.
The controversial tax criterion dictates that the tax charged for a destination is based on the distance of that destination from the UK- capital, London. However, passengers travelling to US cities (such as, Los Angeles and Honolulu, "further away" than Caribbean destinations still pay less in taxes.
Top UK-based airline officials are reported to have said that consultation with the government on the tax was a "sham". They said the tax had already cost 25,000 jobs and was causing further damage to the economy. Representatives from Caribbean Governments, the Caribbean Tourism Organisation (CTO) and other agencies also had discussions with the British Government.
The UK Government had announced its plans for the increase two weeks ago but only published its conclusions on December 6.