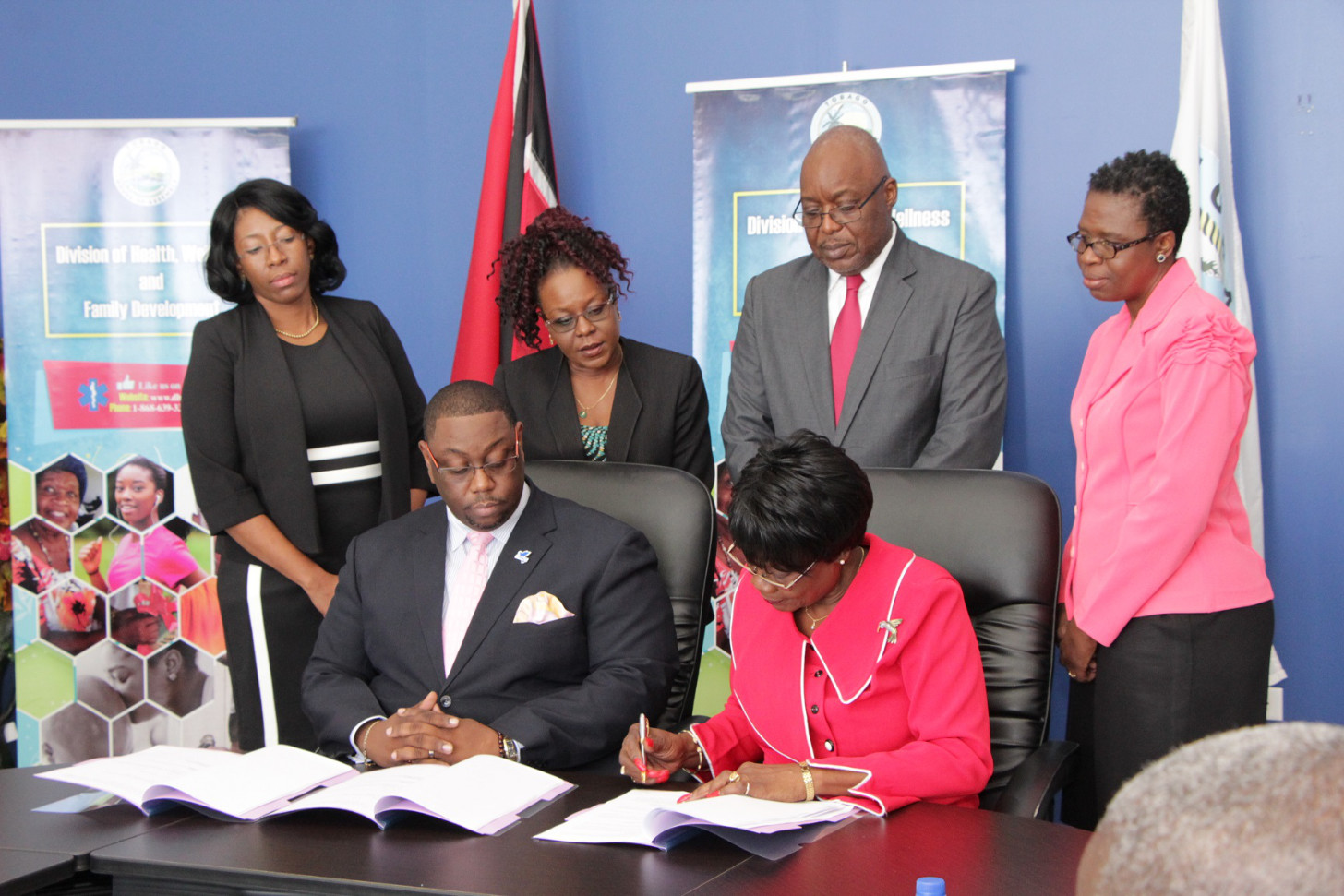 Children on the island must be protected.
That's the view of Secretary of Health, Wellness and Family Development Dr. Agatha Carrington. She was speaking during the signing of a memorandum of understanding (MOU) between her Division and theChildren's Authority of Trinidad and Tobago yesterday (September 11, 2018) at the Division's main office at Wilson Road, Scarborough.
"Our children are our future, our families are the foundation of our society, we must guard and protect them," Dr. Carrington said.
"The need for this island to be much more responsive is urgent. You will recall over the past month, we have been emphasising the need to protect our children, with over 250 reports of child abuse over the period of 2015-2017. We must act."
The Health Secretary said the Division has responded to the mandate to act.
The MOU formalises the partnership between the Division and the Authority. This approach is enhancing the service delivery provided for the care and protection of Tobago's children who are at risk, as well as youth who are victims of abuse, and victims of neglect.