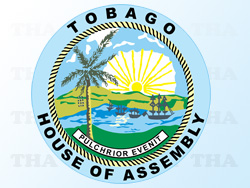 The Division of Community Development and Culture has begun the process of consulting with Tobagonians on the management of Tobago's community facilities. The process will involve a series of meetings over the next three months.
The Tobago House of Assembly has invested millions in Tobago's Y Zones and community centres at various locations including Speyside, Bethesda, and Betsey's Hope. "We're trying to maximise that investment by ensuring that all our facilities are properly managed," said Assistant Secretary of the Division of Community Development and Culture, Ancil Dennis.
During Wednesday's post-Executive Council media briefing, Dennis said the Division wanted the various programmes and initiatives that benefited Tobagonians to be as readily available as possible. "We want to establish a proper management framework that should alleviate some of the issues we have with paying utility bills and having access to our community centres."
"We'll be going to every community throughout Tobago," Dennis said. The first meeting was held in the L'Anse Fourmi community on Monday, followed by one in Bloody Bay last night (Wednesday). Meetings will be held every Monday at 5 p.m. and 7 p.m., and Wednesdays at 7 p.m.
Dennis told the media that although the Division had a draft policy in place, communities would be presented with two options. The first option would allow the Tobago House of Assembly to fully manage the community facilities. "This option already exists in Speyside, Glamorgan and Buccoo Community Centre," Dennis said, adding that the Division would appoint a coordinator to take responsibility for the management of community facilities. The second option would allow the people within a community to manage their facilities.
At the end of the consultation process, the Division will formulate a policy that dictates how community facilities are managed.
In the first quarter of 2014, the Division will be refurbishing the community centres at Hope, Mt. St. George, Plymouth and John Dial. In addition, the Division will be commissioning Y Zones in the villages of L'Anse Fourmi on 19 January and Mt. Pleasant on 23 January.