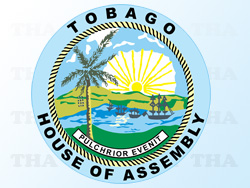 Chief Secretary Orville London is hopeful that the decisions taken at the meeting attended by the Minister of National Security Gary Griffith, security heads and the Tobago House of Assembly (THA) on Friday January 3 2014 will be implemented.
He noted that many decisions taken at previous meetings were never implemented, but he was encouraged by some of the measures that were put in place on Friday.
He reported that the Acting Commissioner of Police Stephen Williams mandated the head of the Tobago Police Division, Assistant Commissioner Headley to follow up on the decisions, while THA Chief Administrator Dr Ellis Burris was mandated to convene, as a matter of urgency, a meeting of the heads of the various national security units in Tobago to facilitate the implementation process.
London also reiterated the critical issue of the need for a special crime plan for Tobago that was sensitive to the island's economic and social situation. He said it was also decided to review the security response to the tourism sector through greater surveillance of tourism sites, and greater focus on "tourism oriented policing".
He said Minister Griffith has agreed that, instead of meeting every six months, they would meet every three months to review the progress made on the various issues raised.
London said that the Minister also agreed to have the Assembly Police Bill raised and reviewed. He was also expecting collaboration on the Maritime Bill to manage the island's inshore waters "after that horrific accident and other accidents at Pigeon Point and in other parts of the country.
Acting Commissioner of Police Stephen Williams said that although there was an increase in crime in the first six months of 2013 in Tobago, there was a decrease in the last six months of that year. However, London said that the incidences of break-ins and larceny were still uncomfortably high and he expected the decline to be accelerated.
One area of disappointment, according to London, was the news that construction of the Roxborough and Old Grande Police Stations will not start until June of 2014. "This is one commitment that must be met", he added.