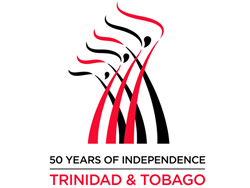 Happy 50th Birthday Trinidad and Tobago! All of Tobago is invited to join the Tobago House of Assembly to celebrate our Independence.
The Independence Parade of the uniformed services starts at Dwight Yorke Stadium on Independence Day at 8 a.m. After the stadium the parade moves along the Claude Noel Highway turning left at the Wilson Road traffic lights and then left on to Post Office Street and right to the Garden Side Car Park. See press for more details.
Look out for the 50th Independence Day address by Chief Secretary Orville London at 6.45 a.m. on Tobago Channel 5, Tambrin Radio and I95.5.