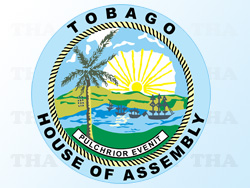 A temporary fishing facility was constructed in the seaside village of Castara to allow the fishermen to continue working while a new facility is being built.
"Last week Friday, I handed over twenty keys to fishermen to use that temporary facility to facilitate the construction of the new facility," Assistant Secretary of the Division of Agriculture, Marine Affairs, Marketing and the Environment Hayden Spencer said.
Spencer said the Division had also built a temporary fishing facility in Charlotteville. "The fishermen have since occupied that temporary facility." He said that demolition had begun on the old fishing building. "In the very near future, construction of the new fishing facility at Charlotteville should commence," he said during the weekly Post Executive Council media briefing.
Spencer also announced that the fishing facility at Belle Garden is complete. He said it will soon be opened, but did not give a date. He said the fishing facility at Lambeau was ninety (90) percent completed and should be in use within the next two months.
The newly constructed fishing facilities will include areas for cold storage and the selling of fish.