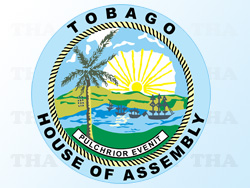 There is another option for Tobagonians to market their products and share the local culture.
They were given that opportunity during Buccoo's Night Market.
Community Development and Culture Secretary Dr. Denise Tsoiafatt-Angus said the Night Market allowed communities to "gather their own resources to create a product," during the weekly Post Executive Council media briefing. She said the event provided space for the merchandising of products as well as provided an opportunity for the enjoyment of local culture.
Visitors got a chance to listen to the Buccaneers steel band, eat local cuisine from food vendors and buy original craft.
The village hosted the event the Friday night before last Tuesday's Buccoo Goat Race Festival as a prelude to the Easter activities.
The initiative was started to promote Tobago's culture, including its services and local cuisine.
The Division aims to visit various communities and collaborate with the village councils in creating a market atmosphere at nights. Craft practitioners and vendors offering food and services can participate in the event, showcasing what is unique to their community.
The Division will hold its next Night Market in the Courland area the first weekend in May. Tsoiafatt-Angus noted that they would like to hold the next event in the Bon Accord area.