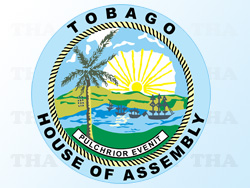 The Executive Council of the Tobago House of Assembly (THA) will begin a series of monthly public meetings on Thursday (March 14 2013) in its efforts to deepen the democratisation process in the light of the outcome of the January election.
The series which is aimed at engaging communities and accounting to the population kicks off at the Bon Accord Community Centre starting at 7.00 p.m. Discussions will centre around issues in the Canaan/Bon Accord Electoral District as well as the Division of Tourism and Transportation.
Chief Secretary Orville London said meetings will be held monthly and will deal with issues of the particular electoral district and a division of the Assembly.
He said members of the public will be invited to join the conversation, to make recommendations and contribute to the development of their community.
The next stop in the series will be at the Charlotteville Library on April 11 and at the Roxborough Secondary School on May 9. Other venues and dates will be made public later.
Members of the public can also call the Information Desk in the Office of the Chief Secretary at 639-3688 or e-mail chesec@tstt.net.tt to raise any issue of governance.
Chief Secretary London said the series was linked to the process of getting communities involved in the governance of the island.