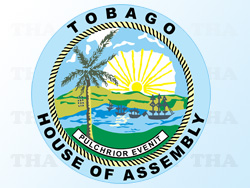 The Tobago House of Assembly (THA) sees the Tobago Hospitality and Tourism Institute (THTI) as the core for the establishment of the University of Tobago, Chief Secretary Orville London said on Wednesday. (13th March 2013)
He said the institute was ideally situated to be the core because it dealt with an area of study that was critical to Tobago's development. "It already has accreditation, it already has regional and international recognition and it does have the potential to attract students from all over the world. You can do that and build on it by adding other areas of study so that you end up with a university that does not only cater for the needs of Tobagonians in specific areas but also serve as a tourism oriented product bringing visitors to Tobago over an extended period."
London told reporters at Wednesday's post Executive Council media briefing that the introduction of distance learning made it even more attractive for Tobagonians to source tuition from Trinidad, from the region and from anywhere in the world. He said this was one of the options available to the Assembly as it looked into the setting up of a university of Tobago.
London's statement followed the disclosure by Secretary of Tourism and Transportation Tracy Davidson-Celestine that 50 Nigerian students will soon arrive in Tobago to pursue studies in tourism, culinary and hospitality management at the THTI in Blenheim, east Tobago.
A Memorandum of Understanding (MOU) was signed between THTI and Verasys in April 2012 and a team from the Office of the President of Nigeria visited the institution in January to conduct an evaluation of the curriculum and facilities. The team left impressed and recommended THTI as an approved institution for training.
Davidson-Celestine said 50 per cent of the tuition expenses have already been deposited into the institution's bank account while their accommodation had been secured.