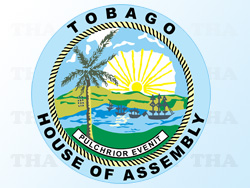 Delays by State-owned Trinidad and Tobago Electricity Commission (T&TEC) in providing timely electrical connections to projects of the Tobago House of Assembly (THA) are having an impact on the Assembly's delivery to the people of Tobago.
This has again brought to light the non appointment of a THA representative on the Board of State agencies such as T&TEC which has a Trinidad born Tobago hotelier representing the island.
Chief Secretary Orville London has been making unsuccessful pleas to the Central Government for a THA representative on Boards who can seek the interest of Tobago.
Assistant Secretary in the Division of Community Development and Culture Assemblyman Ancil Dennis and Assistant Secretary in the Division of Education, Youth Affairs and Sport Assemblyman Jomo Pitt lamented at the weekly media briefing on Wednesday that the Commission had several outstanding electrical connections to be made to five community centres and the flood lighting of 11 recreation grounds that were ready for delivery but had no electricity supply.
The centres are located at Bethesda, Hampden, Betsy's Hope, Mason Hall and Delaford.
Dennis said seven Y Zone Centres were being established across the island that will be delegated to the youths. The first will be opened in Calder Hall at the end of this month. Other centres will be built in Argyle and Carnbee/Mt Pleasant.
He said the centres will offer youth oriented programmes, computer-based programmes, counseling and literacy programmes. It will also partner with 211.