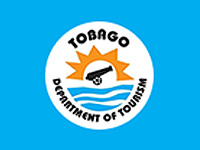 Airlift to Tobago remains a priority of the Tobago House of Assembly according to Deputy Chief Secretary and Secretary of Tourism and Transportation, Assemblyman Tracy Davidson-Celestine.
Secretary Davidson-Celestine is currently leading a Tobago contingent that forms part of the Trinidad and Tobago delegation representing the nation at the Internationale Tourismusbörse (ITB) in Berlin, Germany. She has identified the annual tourism and travel trade convention as an ideal opportunity for the Division of Tourism and Transportation to explore further opportunities for direct airlift to Tobago.
Representatives from Tobago include the Administrator, Division of Tourism and Transportation, Claire Williams; Transportation Coordinator, Samuel Henry and members of the Airlift Committee.
During the first two days of ITB, the group held productive meetings with four European airlines. Thus far, two airlines have expressed an interest in increasing the frequency of their flights to Tobago.
The delegation had the opportunity to meet with Virgin Atlantic, who confirmed the return of the Tobago flight to the airline's schedule for the coming winter season.
Additionally, Secretary Davidson-Celestine delivered a signed agreement to Condor Airlines, renewing the airlines service for summer 2013.
A meeting was also held with Kuoni/Apollo to discuss the recently launched charter flight from Scandinavia that is scheduled to commence in December 2013.
Apart from maintaining relationships with carriers that currently fly into the A. N. R. Robinson International Airport, the Division and members of the Airlift Committee have a meeting scheduled to explore additional direct airlift possibilities out of Germany.
ITB is the largest travel trade show in the world, attracting more than 170,000 visitors and 113,000 trade visitors. Trinidad and Tobago was among approximately 11,000 exhibitors representing 180 countries.
German travelers represent 12 percent of Tobago's international arrivals. The Division of Tourism and Transportation participates annually, along with the Ministry of Tourism and the TDC to maintain its presence in the German market and develop and cultivate relationships with key industry stakeholders.