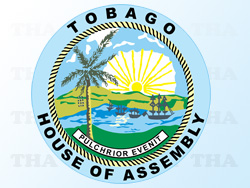 Chief Secretary Orville London has written Tobago Development Minister Dr Delmon Baker seeking information about the delay by the Central Government in designating the Crown Point area as a "Designated Development Area (DDA)".
He said the THA Chief Administrator had indicated to him that the relevant Cabinet Note which was based on the recommendation from the "Neil Wilson Report" was "prepared and submitted" and "has been referred to the Finance and General Purposes Committee of which his comments had been sought.
The relevant Cabinet Note recommended the designation of the Crown Point area as a Designated Development Area (DDA).
London was speaking at Wednesday's post Executive Council media briefing, where he stated that the delay "is frustrating, and even dissuading potential investors, at this critical juncture in the development of the tourism sector".
London is requesting that Baker makes every effort to ensure that there is no obstacle to a speedy resolution to the situation.
London wrote Baker on December 11 following the receipt of correspondence dated November 19 from the Tobago Chapter of the T&T Chamber of Industry and Commerce seeking an update on the issue. Up to Wednesday Baker had not replied.
In the correspondence Carlos Dillon reminded London that "a number of developers have shown interest in pursuing tourism development opportunities in that area and are now anxiously awaiting the approval of the DDA by the Minister of Finance and the Economy".